Veterinary Medical Guide to Dog and Cat Breeds
Atlas of Feline Anatomy For Veterinarians Second Ed.
Jerold S. Bell, DVM, Kathleen E. Cavanagh, DVM, Larry P. Tilley, DVM, and Francis W. K. Smith, DVM
Analysis of genetic and breed related medical issues. History, physical characteristics, behaviors, variations, drug sensitivities, congenital and inherited diseases, disease predispositions. 171 dog and 42 cat breeds.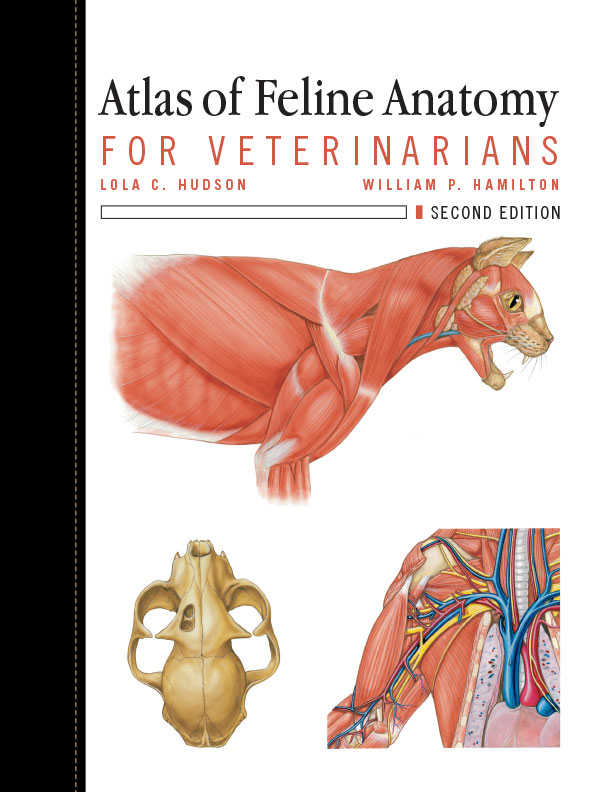 Lola C. Hudson and William P. Hamilton
Over 266 full color anatomic drawings arranged by organ system; Dedicated exclusively to feline anatomy with emphasis on those areas of anatomy that are frequently encountered in clinical practice; A highly detailed chapter on special senses which collects and organizes difficult to find information for quick access; Nomenclature is from Nomina Anitomica Veterinaria so that the feline anatomy is in line with that used in other textbooks of veterinary anatomy of the domestic animals. The book accurately captures the anatomy pertinent to clinical veterinary medicine.
Mechanisms of Disease in Small Animal Surgery, 3rd Ed.
Current Techniques in Small Animal Surgery, 5th Ed.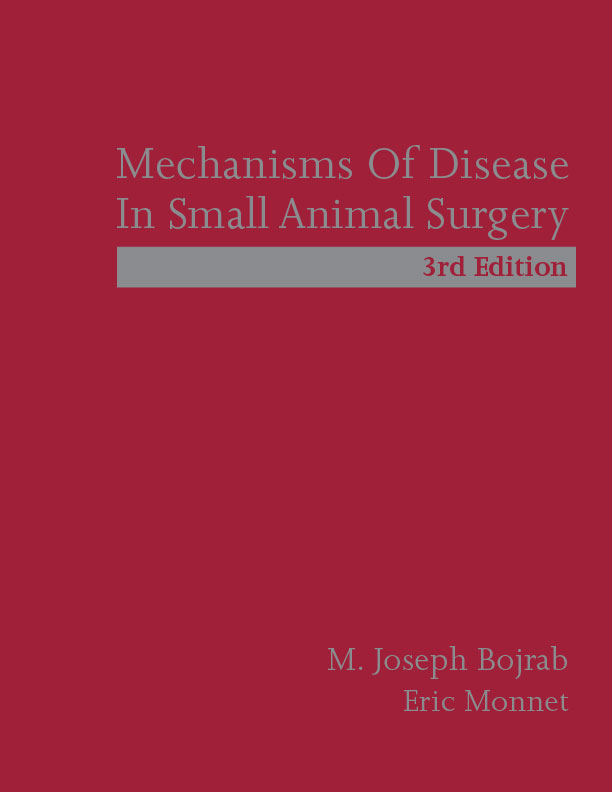 M. Joseph Bojrab, Eric Monnet

A work in pathophysiology designed for the clinician faced with "real world" problems and the need to make tough decisions. Over 450 high quality illustrations and 100 well conceived tables for quick reference by the student or clinician.
 Each chapter is developed from the clinician's perspective. The emphasis is on the essential mechanisms of the disease, or disorder involved, and their specific implications for surgical decision making and management. Mechanisms is the foundation upon which all of the procedures presented in CURRENT TECHNIQUES IN SMALL ANIMAL SURGERY are based. It is the natural companion volume to that work.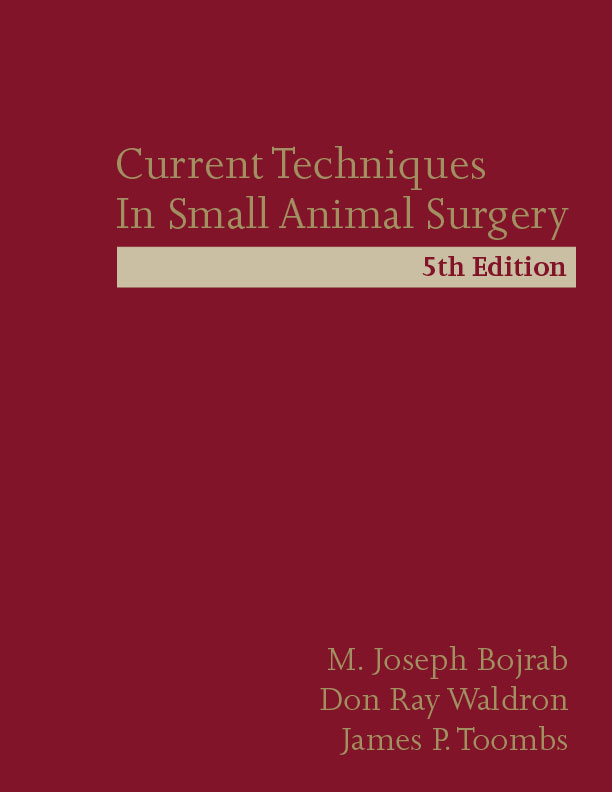 M. Joseph Bojrab, Don Waldron, James Toombs
Serves as a practical compendium of all major small animal surgical techniques.
 Features over 1,500 black-and-white line drawings and clinical halftones depicting specific techniques in all body regions.
 Includes over 50 detailed algorithms designed to guide the student or practitioner in effective decision making.
 Contains chapters authored by expert clinicians with long experience performing individual techniques.
 Covers the techniques for which the pathophysiologic background is presented in the companion volume, Mechanisms of Disease in Small Animal Surgery, Third Edition.
Feline Anatomy: A Coloring Atlas
Dog Anatomy: A Coloring Atlas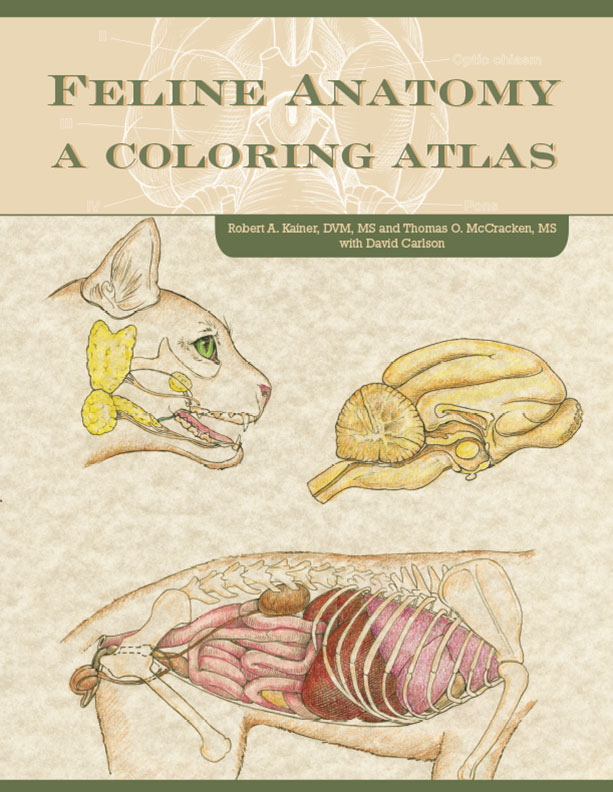 Robert A. Kainer, Thomas O. McCracken

An excellent companion to the earlier works on Horse and Dog Anatomy created by Dr. Kainer and Tom McCracken. The illustrations are clear and accurate, and accompanied by text that reflects Dr. Kainer's many years of experience in the discipline of applied veterinary anatomy. This volume will extend the reputation of these books as a concise, useful and innovative guide for all students, professionals and pet owner's with a need to understand veterinary anatomy.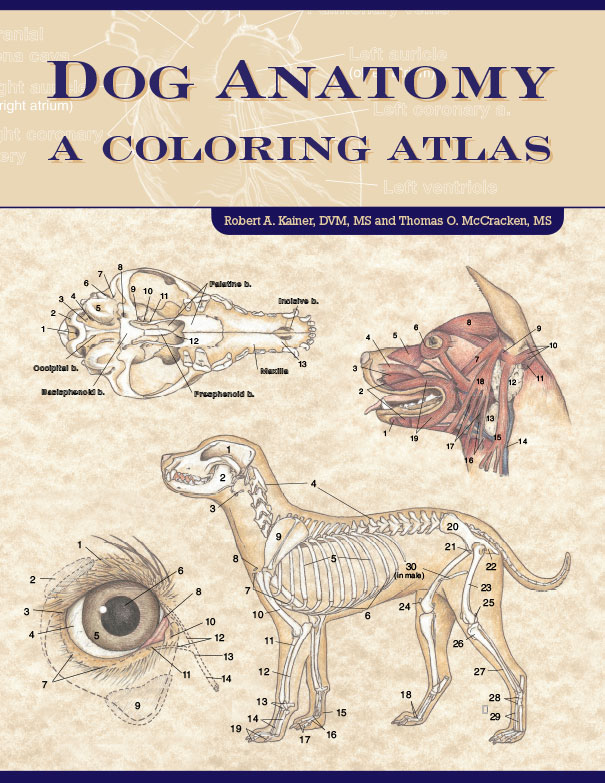 Robert A. Kainer, Thomas O. McCracken
195 black and white line drawings; detailed descriptions of body regional, directional terms and body planes; explanatory anatomy diagrams; simple, easy-to-use presentation; do-it-yourself format maximizes comprehension and retention; detailed index.